Petit Trois
718 N Highland Ave
Los Angeles, CA 90038
Dining date: 10/13/14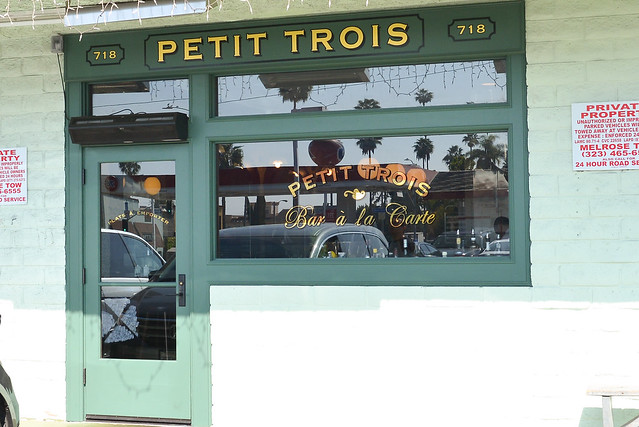 Petit Trois is Ludo Lefebvre's latest venture, opened a few months ago as the more casual sister restaurant to the popular Trois Mec. It's literally next door and shares a wall; I believe the kitchens/pantry are even connected. Petit Trois serves classic French bistro fare. No-tickets, no-reservations. As the name suggests, it's a very cosy restaurant with a handful of counter seats around the small kitchen and some additional back counter seats; there are no tables.
We came early for Monday lunch service and grabbed two seats at the kitchen counter with a front-row view of the action. It's amazing how efficiently the kitchen works in such tight quarters.